Friens
£

4.00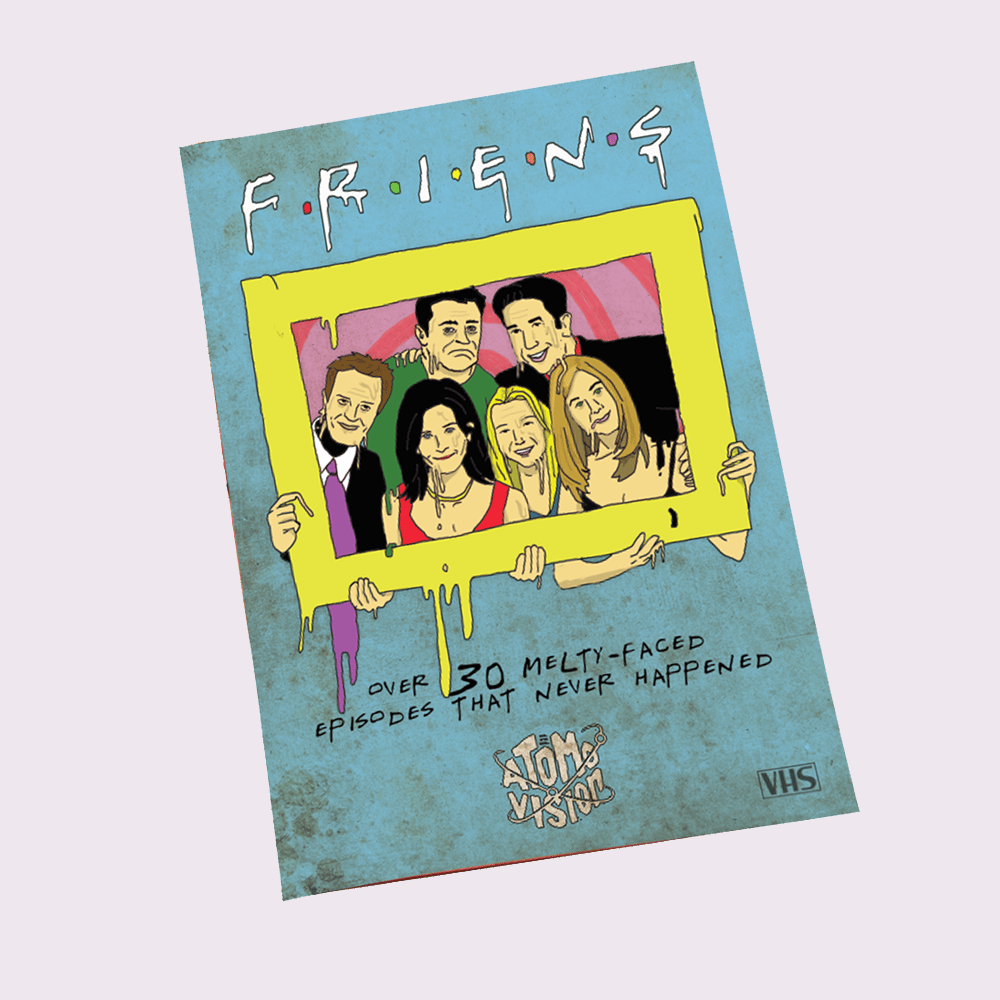 In 2013, I was suffering from very poor mental health so I started drawing grotesque depictions of the TV show 'Friends' to try to make myself laugh. This eventually blossomed into a hideous collection of irreverent, surreal and pointless sketches that at least one person enjoyed - me. In 2017, I've put them all together, alongside a bunch of newly done stuff.
If you're into it, now you can look at 30+ melty-faced episodes that never happened in this 36-page zine with matte-laminate cover and recycled innards, featuring all of the 'friens' - Rass, Rochel, Manica, Phobos, Jowly and the other one, as well as a roster of supporting pricks.
You'll see drawings from such episodes as:
The One With Joey's Many Similar Legs
The One Where Rachel Punches A Nun And Joey's Front Ear Leaks Spiders
The One Where Richard And Nosferatu Bend Chandler
The One Where The BarcaLoungers Are Coffins
The One Where Gunther Lights The Match
... and many more!
So no-one told you life was gonna be this way
👏👏👏👏
Your job's a joke, you're broke
You are slowly melting
Oh god you're melting
Help, please, somebody
Share